Download brouchure
Previous Event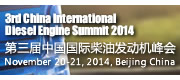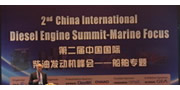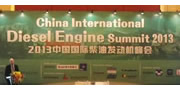 Registration
Supporters
Gold Sponsor:
Customers have relied on ExxonMobil lubricants for more than 100 years. Marketed in nearly 200 countries and territories worldwide, ExxonMobil products stand for performance, innovation and expertise. As an industry leader in synthetic lubricants, a full range of ExxonMobil products is available in the automotive, commercial and industrial business sectors. ExxonMobil recognizes that business success and social responsibility go hand in hand. To that end, ExxonMobil works closely to support the communities where they operate and pledges to maintain the highest ethical standards, comply with local laws and respect local and national cultures. The term "ExxonMobil" is used for convenience only, and may include Exxon Mobil Corporation or any of its affiliates.
Silver Sponsor:

Lubrizol
We are a pioneering global supplier of chemical additive technologies including additives for engine oils, other transportation-related fluids and industrial lubricants, as well as additives for gasoline and diesel fuel.
Extensively tested in the lab and in the field under real-world demands, our additives are essential to the proven performance of the finished lubricant. Our powerful additive and marketing expertise and our integrated global supply help customers differentiate and succeed.
Visit www.Lubrizol.com/successtogetherto experience Success Together.
Presentation Sponsor:

Eldor Corporation is an international group leader in the automotive business for ignition coils and electronics.
Eldor Automotive history started with the development of high voltage products: Ignition Coil. These products currently represent the main business sector. Eldor Ignition Coils are fitted on the most important automotive and industrial brands. Thanks to the effort of Eldor engineers we were the first company to propose ECU with ION sensing analysis as a key technology to manage and control combustion engine process. These electronic units are widely applied on different kinds of engines, from motorbike to industrial, and for such applications Eldor provides a complete engine control unit with integrated ION sensing technology.
Born in 1972, in Orsenigo - Como - Italy, nowadays it is present all over the world thanks to two R&Ds in Italy (Orsenigo and Bologna), four production plants (Italy, Turkey, China and Brazil) and Technical and Commercial offices in the most important automotive areas in the world.

Delphi Automotive PLC (NYSE: DLPH) is a leading global supplier of technologies for the automotive and commercial vehicle markets. Headquartered in Gillingham, U.K., Delphi operates major technical centers, manufacturing sites and customer support services in 33 countries. Delphi delivers innovation for the real world with technologies that make cars and trucks smarter and safer as well as more powerful and efficient. Visit www.delphi.com.
Advertising Sponsor:

Agrati Group: Worldwide Leadership in Fasteners solutions
Respect, Proactivity, Innovation, Accountability, Communication, Team Spirit and Continuous Learning. These are shared values of Agrati Group, worldwide leader in fasteners solutions with eight production units, a surface area of 500.000 sqm, a capacity of 100.000 tons per year and over 500 machines dedicated to the production of advanced fastening systems. The different specialties of the various unit and the different production technologies offer Agrati customers a complete and varied range of products. The commitment to give customers and efficient and reliable service starts from active marketing strategies, which incorporate the needs of the customer, develope them with sales services, design, production, control system, distribution network and the assistance after the sale. Quality just in time delivery and competitive prices are factors that require adequate resources to continuous improvement and ongoing training of staff. Agrati's natural trend to excellence, especially concerning quality and enviroment, and the prompt wish to fully satisfy the growing market demand, have led, over the years, to be awarded, always first in its field, with many third parties certifications plus testimanials and recognitions received from highly prestigious customers.
The core Business Agrati Group – 4 areas
- Products: high quality standard of all product which, from the purchase of raw material to the forging and heat treatment, are subjected to the strictest quality control procedures
- Advanced Form Parts: process engineering, technological capability, creativity, project sharing.
- Fastener Service Provider: replenishment, scheduling and preparing orders, dispatching and Kanban Light/Line.
- Co-Design: supply to customer and effective support with a a qualified equip of specialist dedicated to a process of design, prototyping and validation.
Sponsorship
Here is the best platform for you to seek for premium suppliers & targeted customers. Choose to sponsor our event could give you a full spectrum of opportunities to promote your company image and strength branding in front of the targeted decision makers together with top executives on-site.
What options you can take?
Gold Sponsor
Presentation Sponsor
Exhibition Sponsor
Documentation Sponsorship
Cocktail Sponsorship
Round table Host
Gift Sponsor

What main benefits you can get from sponsorship?
Increased brand exposure & recognition
Communicate with targeted clients & premium suppliers
Presentation and exhibition opportunities
400 word business profile and a hyperlink to your website
Logo on the event's backdrop and all related marketing materials
For any details regarding sponsorship, please contact: