Download brochure
Previous Events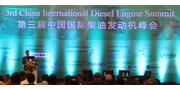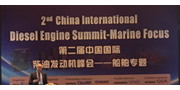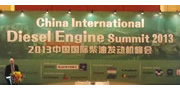 On-site photos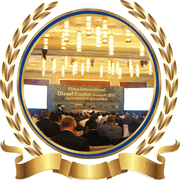 Registration
Media Partner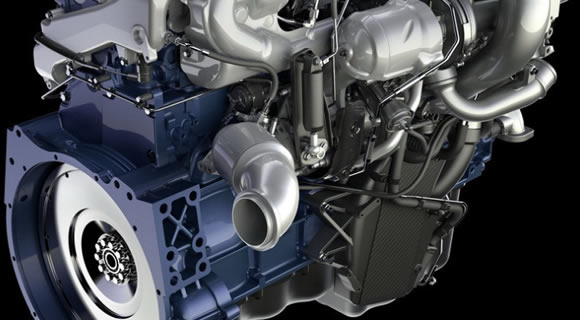 Event Background:
Comparing with gasoline engine, diesel engine offers 40% more driving mileage, while saving by 30% the fuel and reducing by 25% the CO2 emission. It represents the general trend that increasing number of diesel-fueled vehicles are cracking into the market. However, diesel engines emit a fair amount of harmful particulate matters and nitrogen oxide compounds, which requires stricter regulation of standardizing and monitoring the exhaust gas emission of diesel engines.
China has officially implemented China IV standards for diesel vehicles from January 1st 2015, while China III standards for diesel engines of non-road mobile machinery were officially implemented since October 1st last year. Under these circumstances, manufacturers of commercial vehicles, non-road mobile machinery and engines and professional providers of emission technology all need to increase their input in research, development, renewal and application of emission-cutting technology, to prepare themselves in advance for stricter emission regulations.
Based on the successful experience of three predecessors covering diesel engines, the fourth China International Diesel Engine Summit will focus on the practical dynamics in diesel engine industry in China and discuss the buzzing topics that are high on insiders' agenda. Topics ranging from the policies and regulations in energy and emission reduction, the latest technical development and future trends, to the latest industrial practices and shared experience of hot spots of innovative business models. In addition, the summit will be your best platform to exchange opinions with government officials, OEMs, industrial leaders and professionals over international projects.
Event Highlights:
Regulatory policies on diesel engine under the "13th Five-Year Plan"
MIIT to regulate and optimize the Industrial Standards
Application of OBD technology under China IV
Advices and suggestions on the transition from China III to China IV for NRMM
Summary analysis of the execution of Beijing V for heavy-duty diesel vehicles
Execution status and instructions of Stage IV for NRMM
How terminal channels across the country secure the supply of China IV diesel fuel
Diesel Engines of different technical standards can be exported to which countries
How to adapt precisely to customer needs and offer differentiated products
Latest technologies of Diesel Engine in the world
Problems occurred after conducting SCR and the solutions
Supervision methods of urea solution and the issuance of CGT label
Status quo of EGR technology and its future
How China IV would transform the industrial chain of Commercial Vehicles in China
Latest technologies that meet Stage IV/Tier 4 Final emission standards
Requirement of engine technology in the latest Agricultural Machinery emission standard
How to maintain the relationship between Suppliers and OEMs for sustained development?
How the issuance of Fuel Consumption Standards impact the diesel engine industry
How to efficiently beef up thermal efficiency and intake efficiency of engines while reducing its frictional loss
Improvement of NVH control technology for Diesel Engine
Nature Gas Engine will embrace explosive growth in China
Prospect for dieselization of Passenger Car in China
Patent layout and IPR for Diesel Engine Technologies