Download brochure
On-site photos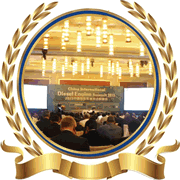 Registration
Series Media
Past Sponsors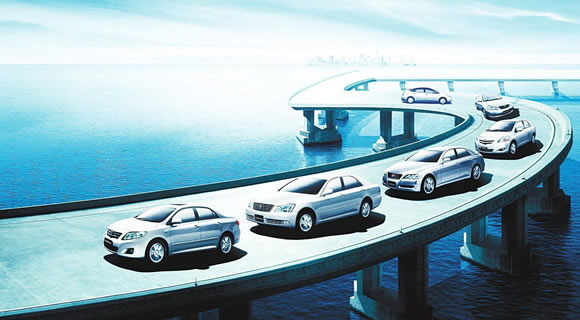 Event Background:
10% out of the profit sources of international automotive industry comes from automotive sales, 10% from components and parts, 20% from used cars business, 10% from the others and up to a staggering 50% from the after-market. As the vehicle profit shrinks, automotive after-market has attracted increasing attention from dealers and consumers and after-sales market has become the main battlefield. Not only about the technology, the competition in the automotive after-market has been valued by more enterprises who are well aware of "only better service helps to secure the market", so they take customized and considerate service as the major direction of future development.
This year's CCTV "3•15" Evening Party, the annual Consumer Day television programme, targeted the automotive after-market, marking the reform and the entry of a new era of automotive after-sales service system. Today, with consumers' growing awareness of rights-protection, the exposure of these hot issues makes the anti-monopoly sentiment in the after-market heated again. Grand reform in automotive aftermarket will eventually advent in spite of difficulties one after another. Actually, the information disclosure policy of vehicle repair issued by Ministry of Transport recently indicated that monopoly-free represents the irresistible trend. This "3•15" Evening Party made these problems come into the limelight and the monopoly-free progress will consequently be accelerated, removing a major obstacle for the release of New Measures for the Administration of Automobile Sales.
In 2015, the very first year of after-market for China's automotive industry, compelled by these complicated and various factors, China International Automobile After-Market Summit 2015 will discuss the concerned issues such as anti-monopoly regulations, new edition of Measures for the Administration of Automobile Sales, unified coding of spare and accessory parts, E-commerce platforms, aftermarket channels expansion, business model innovation sharing and other hot issues. The optimal platform enables also a great opportunity to communicate on transnational projects with government officials, OEMs, manufacturers of spare and accessory parts, industry leaders and experts.
Summit Highlights:
Monopoly of OEMs on vehicle repair technology and spare parts will be broken in future
To strengthen anti-monopoly investigation on future automotive industry continuously
Pros and cons of New edition Measures for the Administration of Automobile Sales on the industry
Implementation of Spare Parts Unified Coding Measures
OEMs how to extend to Aftermarket
How to build up Aftermarket Service Brands
How to establish aftermarket service chain Enterprises with Chinese Characteristics
How Spare Parts Enterprises extend industrial chain to after-sales service
How after-sales terminals expand rapidly
How spare parts enterprises "Get Closer to the Cars Owners"
4S dealership stores how to redevelop from intensive competition
Overseas after-sales accessories players how to develop aftermarket in China
Automotive maintenance and repair E-commerce will become more sophisticated and high-end
How to leverage E-commerce platforms to expand automotive aftermarket
Era of big data will brew and generate aftermarket reform
Aftermarket access via M&A
Automobile finance development in aftermarket era
Insurance company how to lay out automotive aftermarket
Online used cars market will rise rapidly