Download brochure
On-site photos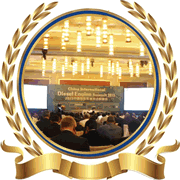 Registration
Series Media
Past Sponsors
Supporters
Golden Sponsor

About Johnson Controls
Johnson Controls is a global diversified technology and industrial leader serving customers in more than 150 countries. Our 170,000 employees create quality products, services and solutions to optimize energy and operational efficiencies of buildings; lead-acid automotive batteries and advanced batteries for hybrid and electric vehicles; and interior systems for automobiles. Our commitment to sustainability dates back to our roots in 1885, with the invention of the first electric room thermostat. Through our growth strategies and by increasing market share we are committed to delivering value to shareholders and making our customers successful. In 2015??, Corporate Responsibility Magazine recognized Johnson Controls as the #14 company in its annual "100 Best Corporate Citizens" list. For additional information, please visit www.johnsoncontrols.com or follow [email protected] on Twitter.?
About Johnson Controls Power Solutions
Johnson Controls Power Solutions is the world's largest manufacturer of automotive batteries, supplying approximately 140 million every year to automakers and aftermarket retailers. The company's full range of lead acid and Lithium-ion battery technology powers nearly every type of vehicle for our customers- including conventional, Start-Stop, Micro Hybrid, hybrid and electric. Johnson Controls' recycling system has helped make automotive batteries the most recycled consumer product in the world. Globally, 15,000 employees develop, manufacture, distribute and recycle batteries at more than 50 locations. For more information, please visit http://www.JohnsonControls.com/PowerSolutions or follow @JCI_BatteryBeat on Twitter.

VARTA battery belongs to Johnson Controls Power Solutions, the global leader in automotive batteries. Founded in Hagen Germany, 1888, the VARTA brand has a history going back nearly 130 years. It is the global leader in automotive battery industry, and one of Europe's most famous automotive battery brand. Ever since its inception, VARTA has been providing various types of batteries for all models of cars with high quality and advanced technologies. In 2005, VARTA brand entered China market with Johnson Controls Power Solutions to serve for Chinese car owners. VARTA with globally patented technology PowerFrame® provides excellent start for every car. For more information, please visit VARTA website: www.varta-automotive.com.cn
Silver Sponsor

CDK Global, whose mission is to bring our dealers and motor manufacturers the insights and solutions they need to drive their businesses further, is transforming how cars, trucks and vehicles of all kinds are marketed, sold and serviced around the world.
Our story begins in 1972, when ADP Dealer Services opened its doors to offer account and inventory services to auto dealers. Over the next 40 years, ADP Dealer Services focus on providing powerful and easy-to-use solutions at scale to help dealers sell vehicles, parts and service more profitably, and bring dealers and their customers together for life.
By 2014, our company had grown enough to be spun off into its own standalone brand: CDK Global. "C" for Cobalt, is the digital innovators who added new dimensions to our marketing and dealer website skills. "D" for Dealer Services and the 40 years of experience that is the rock-solid foundation of our business. And "K" for Kerridge, the computing and data firm that expanded our expertise and our global footprint.
Today CDK Global serves 26,000 car, truck, motorcycle, marine and heavy equipment dealerships in 100+ countries (We haven't reached Antarctica yet, but perhaps in a few years).
Life and business are a journey. CDK Global is your technology partner for the future.For more information, please visit CDK Global website: http://www.cdkglobal.com.cn.

Associate Sponsor

AkzoNobel is a leading global paints and coatings company and a major producer of specialty chemicals. Calling on centuries of expertise, we supply industries and consumers worldwide with innovative products and sustainable technologies designed to meet the growing demands of our fast-changing planet. Headquartered in Amsterdam, the Netherlands, we have approximately 46,000 people in around 80 countries, while our portfolio includes well-known brands such as Dulux, Sikkens, International, Interpon and Eka. Consistently ranked as one of the leaders in the area of sustainability, we are committed to making life more liveable and our cities more human.
AkzoNobel Vehicle Refinishes is a leading supplier of products, color technology and state-of-the-art customer services for automotive refinishing and commercial vehicle and rail OEM and repair. We are operating in more than 60 countries around the world where our Vehicle Refinishes specialists understand local markets and can serve local needs. Our advanced customer services, color and technology solutions include offering technical and logistical support and the delivery of training programs.
We serve the following markets:
• Vehicle refinishes – dealer networks, body shops, distributors, fleet owners
• Commercial vehicle – OEM and refinishing
• Rail – OEM and refinishing
If you would like to find out more about AkzoNobel and our range of products, please visit akzonobel.com or our Facebook page at facebook.com/akzonobel.
Follow AkzoNobel VR e-solution at: www.ezyrefinish.com.cn

The Automotive Aftermarket division provides aftermarket and repair shops worldwide with a complete range of diagnostic and repair shop equipment and a wide range of spare parts – from new and exchange parts to repair solutions – for passenger cars and commercial vehicles.
As a leading global supplier of automotive technology and services, Bosch started to provide car services for car drivers in China as early as in 1926, when the first Bosch car service center was established in Shanghai. Following its business strategy of "Parts, Bytes and Services", Bosch Automotive Aftermarket in China provides high quality spare parts, professional diagnostic equipments and services for both independent aftermarket and original equipment services. In addition, the division is responsible for the Bosch Service network including Bosch Car Service, Bosch Diesel Service, Bosch Diesel Center and Bosch Maintenance Module in close collaboration with local partners in China.
Presentation Sponsor

e代驾作为全国互联网代驾行业的先行者,经过4年多的高速发展,现成为业界的标杆:拥有20多万高品质认证司机,平均驾龄10年以上;平均到达时间快至6分钟;更有1000万代驾险先行赔付。E代驾现在已拥有1000多万用户,覆盖全国298个城市,日高峰订单破40万,是代驾行业当之无愧的领军者。
作为e代驾针对汽车后市场推出的产品和服务,e车管家致力于为用户车生活提供全程"管家式"服务。车主通过400电话和微信移动端,就可以享受专业司机上门代理试驾、验车、上牌、保养、维修、保险及汽车美容服务,更有配套的车辆行驶状况、保养情况的实时监控、1000万车辆保险及在线支付功能,令车主充分放心、安心、省心,尽享简单车生活。
Drinking Water Sponsor

The MANN+HUMMEL Group is a leading global expert for filtration solutions and development partner and original equipment supplier to the international automotive and mechanical engineering industries. Employing 16.000 people at around 60 locations worldwide, the company achieved turnover of about 2.8 billion euros in 2014. The group's product portfolio includes air filter systems, intake manifold systems, liquid filter systems, cabin filters and plastic sound components (known as 'symposers'), as well as filter elements for vehicle servicing and repair. For general engineering, process engineering and industrial manufacturing sectors the company's product range includes industrial filters, a series of products to reduce carbon emission levels in diesel engines, membrane filters for water filtration and filter systems. Further information about MANN+HUMMEL can be found under www.mann-hummel.com

Pen Sponsor

The Sherwin-Williams Company was founded by Henry Sherwin and Edward Williams in 1866, and is one of the earliest professional coatings companies in the world. After nearly 150 years of hard work, the Sherwin-Williams Company, now located in Cleveland, Ohio, has been a global leading brand in the research & development, manufacture and sale of coatings and related products. Our business spreads over 109 countries and regions with more than 33,000 employees.
Up to 2014, with annual sales of $11 billion, Sherwin-Williams Company has become the largest coatings manufacturer in the United States and third largest worldwide. We have always been in the international leading position in the field of coatings.
As a major branch of the Sherwin-Williams Company, Sherwin-Williams Automotive Finishes produces and sells a full range of products related to automotive coatings. In 1998, Sherwin-Williams Automotive Finishes set up an office in Shanghai, China, and officially entered the Chinese market. For many years, the business department of Sherwin-Williams Automotive Finishes provides customers with innovative products and excellent services with its advanced technology, and has been unanimously affirmed by the market.
Today, the business department of Sherwin-Williams Automotive Finishes has two independent production bases, two color research and development laboratories and three training centers in China. Also it has sales outlets throughout the world and a professional after-sales service and market support team so as to bring customers professional and authoritative repair solutions and make you have no worries behind. Meanwhile, Sherwin-Williams automotive finishes has been widely used in the 4S shops of domestic first-line automobile brands, China's large-scale professional spray paint chain stores, OEM lines of automobile independent brands, professional services, OEM interior decorations and other auto parts.
We provide customers with the best experience of services, and they can realize it from every detail. From our people to our products, from our plants to our stores, we're diving into how we operate, what we dispose of and what we sell- and innovating for the benefit of all and for the success of our business.
We have the best solutions, no matter where you are in the world or what surfaces you are coating, Sherwin-Williams provides innovative solutions that ensure you success.
When customers "Ask Sherwin-Williams" for solutions, we have the answers.
Sponsorship
Here is the best platform for you to seek for premium suppliers & targeted customers. Choose to sponsor our event could give you a full spectrum of opportunities to promote your company image and strength branding in front of the targeted decision makers together with top executives on-site.
What options you can take?
Gold Sponsorship
Presentation
Exhibition
Documentation Sponsorship
Cocktail Party Sponsorship
Roundtable Host
What main benefits you can get from sponsorship?
Increased brand exposure & recognition
Communicate with targeted clients & premium suppliers
Presentation and exhibition opportunities
400 word business profile and a hyperlink to your website
Logo on the event's backdrop and all related marketing materials
For any details regarding sponsorship, please contact:
[email protected]